The testimonials on this page are from Author T.C. Hale's personal clients.
Click HERE to view testimonials from book readers of Kick Your Fat in the Nuts.
Click HERE to view testimonials from book readers of Kick Menstrual Cramps in the Nuts.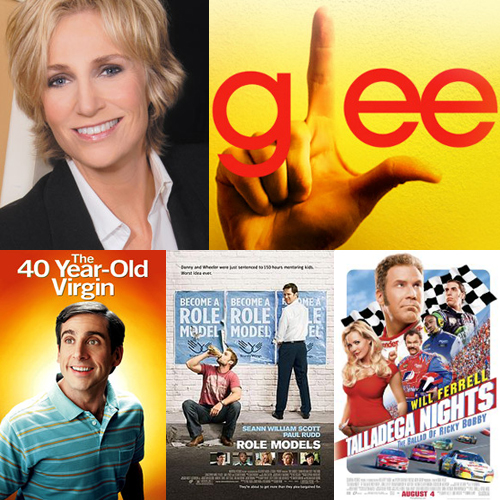 Jane Lynch – Actor
"Working with Tony is like jumping into the arms of your favorite aunt. Except it's not. At all. I mean, his methods work. But it's not like that at all."
Tom Kenny – The voice of Spongebob Squarepants
"I confess to being a full-blown 'gymophobe.'  (I still have flashbacks of my mean fourth-grade gym teacher!)  Tony actually makes the gym panic-attack free."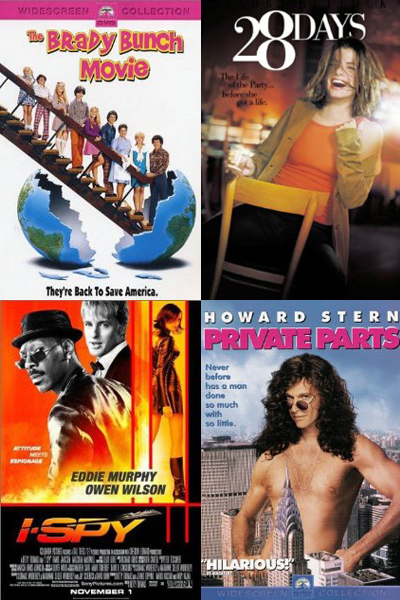 Betty Thomas – Director
"Wait. You mean the short skinny trainer dude with the neon sneakers who writes books about women's menstrual cramps? Did  he ever get  a single menstrual cramp? I don't think so. The guy who helps fat people get skinnier? Was he ever fat? I don't think so. And what's with the whole fake I don't talk thing? Is it turrets? If he did talk, would it be a string of expletives even I would be offended by? I guess he has a sense of humor.  That's something good."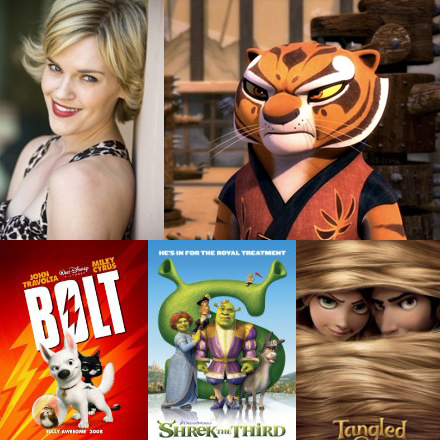 Kari Wahlgren – Voice Actor
"You can argue with Tony, or you can do what he says and buy smaller jeans."
Gabe Evans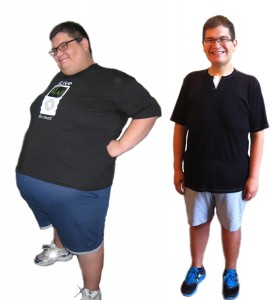 Kinna McInroe – Actor (Office Space)
James – Television Producer
Karina – Molecular Biologist / Model
Jaime – Compulsive Binge Eating and Depression
Amy Lawhorn – Actor / Model
Laura – Personal Trainer and Nutritional Consultant
Because many people would rather not share with the world the fact that they have experienced private issues such as chronic constipation, depression, or other issues, we have removed the names from the following testimonials.
"As far as headaches go, I used to get them on a daily basis , I haven't had one in weeks."
"I am no longer plagued with nausea every day."
"My hands would fall asleep a lot and they don't do that anymore."
"After 6 weeks 40 year old now with skin as soft as when I was 25."
"I've noticed a big difference where my skin feels much smoother, my hair is healthier, and my nails are much stronger."


"When I first came to see Tony, I was somewhat anti-social and generally depressed. After a few weeks of working with Tony, my husband commented that I was turning back into the fun and social girl he fell in love with."


"I lost the bloated look my whole body was carrying in just a few weeks."
"My feelings of depression have disappeared."


"For several years I thought I was pre-menopausal. I've since started having normal cycles again."


"One of the things that I noticed the most were the things that were on my hands. I guess they were like 'warts' that I've had for for at least 3 years and I have tried everything from 'freezing' them off to a liquid remover and nothing worked. They're all shrinking or disappearing."
"I was chronically exhausted and had to take at least one nap each day just so I could function. Now I wake up with energy and I can keep going all day."
"After more than 10 years, I can finally sleep without the use of a sleeping pill."
"I used to get 'charlie horse' cramps in my hands, legs and feet several times every day. Tony gave me some ideas on how to change my diet and haven't had a cramp since.
"I've had allergies for as long as I can remember. It's been 2 months since I've needed any of the over the counter allergy drug I was using."


"For the past 6 years I have been going to the bathroom once every 2 weeks, or even longer. (And that was with the help of laxatives.) I now go every day." 


"Before I started working with Tony my hair was falling out in clumps. Now, it's growing back thicker than ever."


"My energy is high and I really feel like I can tackle the day."
"I'm a 75 year old woman who has been suffering from arthritis for approximately 20 years. About a year ago, I had a complete knee replacement. The surgery was a total success, but due to lack of exercise, I became so stiff, I could hardly get off a chair. Going out became a chore and I was almost home bound… A dear friend suggested I work with Tony. After a few weeks I was able to move about without the stiffness. My mobility is now improved almost 100% and I'm able to leave my house and enjoy life again."
"I just came back from seeing my doctor and my cholesterol has dropped into the good range. Does that have anything to do with what we've been working on?"
"Holy Crap! I slept the whole night through. I can't remember the last time that happened."
"

My Edema went down by about 70% in the first week alone."


"My whole life, I've been getting spells of fatigue. In high school, I'd lay out on the pavement and fall asleep at lunch time. In college, I got the nickname 'narcolepsy boy.' I didn't really have narcolepsy. I just was always overcome with the sudden urge to nap. Often times, I'd get really tired at parties, at concerts, and I'd just pass out. Sometimes under my desk, sometimes on the floor with my head in a drawer. Doctors said I was a moody guy, I got put on psychiatric drugs and anti-depressants. They all had nasty side effects of course, and none of them really confronted my real problem. When Tony tested me, I thought I was just going to figure out how to put on more muscle. I had no idea he was about to pinpoint a lot of my symptoms that Ive been feeling over the years, without even knowing my story. It turned out, this entire time, my body, most likely, hasn't been breaking down foods properly to get their nutrients. Through his program, I was able to restore the balance in my digestive system, and now, I feel like a completely different person. For the first time in my life, I no longer have those tired spells that have ruled my life for the last 25 years. I have more energy, I've been generally a happier person. And yes, my muscles are getting bigger, too.

"
"Since I've been working with Tony, my back problems have improved a lot."



"I'm a healthy woman in her 30's who takes her health very seriously; I don't drink or smoke, I try to eat well and I get plenty of exercise. However, in the past few years I've been experiencing unusual symptoms (ie. dizziness and charlie horses in my legs to name a few) and there wasn't a doctor I spoke with about them who could explain the reasons why let alone help me. After testing me, Tony was able to explain imbalances that could be causing my symptoms. After only only a few short months of taking the supplements he suggested I feel fantastic. A couple of the symptoms I was experiencing went away immediately and the others are getting better each day."


"As long as I can remember, I have felt my body out of balance, having constipation, lack of energy and many times depression and not really knowing why. I've tried so many things in the past to feel better and nothing seemed to give me the right answer and results. When I received Tony's report regarding the biochemistry in my body and what foods and supplements I should use to balance my enzymes and minerals as well as his in-depth explanation of what was happening inside my body… It truly was a 'Aha!' moment in my life. It not only made so much sense to me, but I could actually FEEL the difference within few days of following his program! I feel balanced, energized and I sleep better too! I'd recommend it to anyone who wants to feel better, but most importantly wants to UNDERSTAND how their body works inside out… and you'll too have an 'Aha!' moment."
"Every time I got my period, my cramps were so bad that I sometimes had to stay in bed. It was like that for nearly 10 years. My cramps are now very mild if I feel them at all."


"I no longer wake up exhausted. I never understood how someone could wake up already exhausted. I feel energized when I wake up now."


"For as long as I can remember I have had accumulative issues associated with my digestion. Anywhere from stomach pain, nausea after eating, constant burping and going even months at a time without going to the bathroom (not a typo). I had become dependent on laxatives to use the bathroom and even told by Doctors that I would have to be dependent on laxatives for the rest of my life. This was never a way I wanted to live. At times I gave up and threw my hands in the air. At other times I fought, fought as hard as I good – digging deeper and deeper into my wallet. I threw my money in so many different directions, Medical tests with Western Medicine along with prescription after prescription, theories with Eastern Medicine and advertised remedies from every which way from friends, the Internet and newspaper articles that my family would send me. When a friend had told me about Tony, I was thrilled to throw my money away in one more direction to continue to prove that I am just a lost cause. It has been 6 weeks now that I have been working with Tony, and I can no longer consider myself a lost cause. Whereas a friend recommended him simply for the ability to possibly one day go to the bathroom on my own, I have that and more that I had not even expected. In this short period of time I have gained so much knowledge in understanding my body and never knew how so much can be related to each other. When I explained other issues that I just thought were in my cards such as excessive sweating, the foods I craved, difficulty breathing and so much more, it seemed too obvious to him that of course I would have those problems in relation to my chemistry. With a goal reached to have now gone to the bathroom everyday for almost two weeks straight, along with that has come the chance to wear shirts with sleeves (No Sweating) and not take a break halfway through the stairs. As many gawk at me when I vent about my digestion problems, as some might be a little inappropriate, this time I am very thankful to have vented to that one friend, never having expected to be introduced to Tony. "